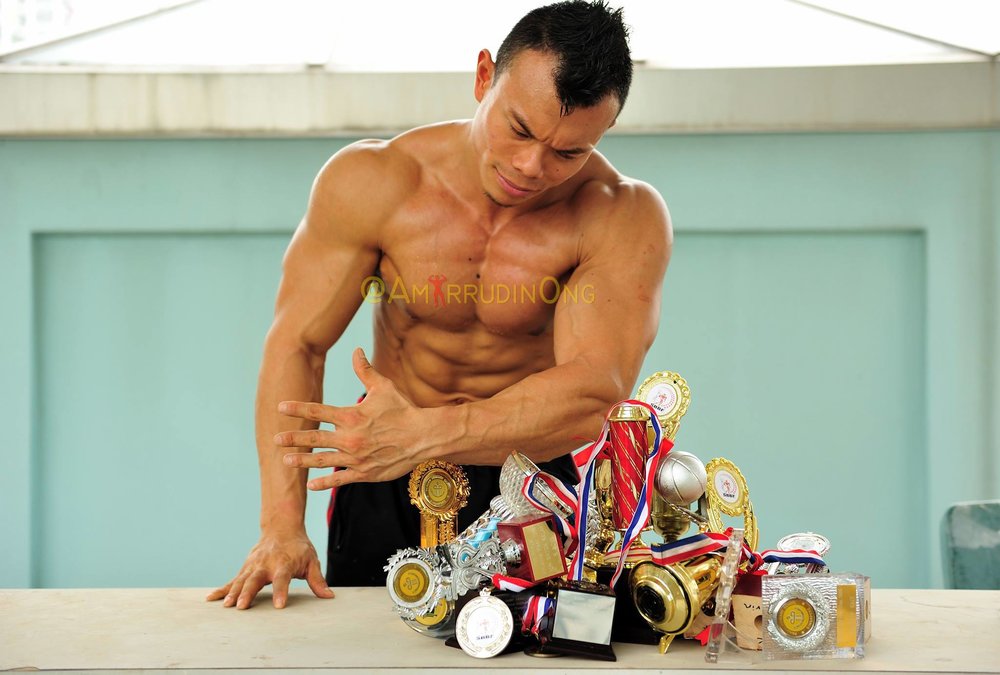 As a young kid who excelled in being a goalkeeper, my dream at that point of time was to be the best goalkeeper in Pandan Gardens, where I used to live. Soon, I was offered a place in a local soccer club in Jurong Football Club. Due to the fact I was bespectacled, I turned down the offer. I continued to be a goalkeeper and helped a lot of organisations win important matches. Of course, there will always be people mocking at me saying something like: "let's take down this guy by aiming his spectacle down". Without fail, I will always deny their goal and they went home sad. I grew up in an environment where most people say I will never make it. Even my parents do not believe in me until recent years. It is not about proving them wrong. It is to take these positively, accept it and move forward. If you are somehow similar like this, I was once like you and this is why I started a website of my own; to help people like you.
In my younger days, I represented my school and participated competitively in many basketball, soccer and track and field. Then, to bodybuilding. I collected many trophies over the years. All nicely displayed at one corner of my house. Each of them are significant to their own events. I found myself looking at them when I was spring cleaning one afternoon.
I took a closer look at each and every one of the trophies. My thumb went through the gold plates as I sighed. Flash back of the individual events came into my mind. Anger, happiness, sadness, all kinds of emotions swamped through. I could still see all these events vividly in my mind; How these trophies matters so much to me back then. The amount of time I gave into researching, training, dedication, sacrifice and all. It was a symbol of victory and glory. Trophy meant so much for me. As a grown up now, they are merely a trophy, a prize, a monument, a memory.
All my hard work are being represented by a trophy, a non-living thing. No heartbeat, no feelings and no emotions. Anyone can buy me a trophy you know. However, my heart is a living thing. I chose not to live in these trophies and tell stories of myself. Too many people chose to live within these trophies with their nose held high. I chose to share my knowledge to help those who were once in my shoes because I truly know how that feels.
It is not about how many 1st, 2nd placings or even trophies, medals I have won. They don't really matter to me anymore. It is how many people I can reach out and help. Help them by telling them not to give up, encourage them to keep moving forward and sharing my knowledge to them. Opening my heart to reach out to all people from all aspects of life. I rather share and help than to bring these to my grave. For this, no amount of trophies can replace that. The champion within.
If you think this post will benefit your circle of friends, LIKE, COMMENT or SHARE it! Any burning questions, please send me an email.
You can subscribe to my website via email (on the right of screen) to stay updated with all health and tips!
Your Fitness Coach,
Amirrudin Ong